SOTO-G5 Medical Air Purifier
G5 เป็นเครื่องฟอกอากาศแบบตั้งพื้นซึ่งมีประสิทธิภาพในการฆ่าเชื้อโรคสูง 
ผสมผสานเทคโนโลยีการบำบัดอากาศหลายอย่างเข้าด้วยกันเพื่อทำความสะอาดและฆ่าเชื้ออากาศภายในอาคารอย่างมีประสิทธิภาพ 
การดำเนินการด้วยท่าทางสัมผัสด้วยมือแบบไร้สัมผัสช่วยให้มั่นใจได้ถึงการใช้งานที่ปลอดภัยและง่ายดาย
Plasma air disinfection smart control system and hand gesture operation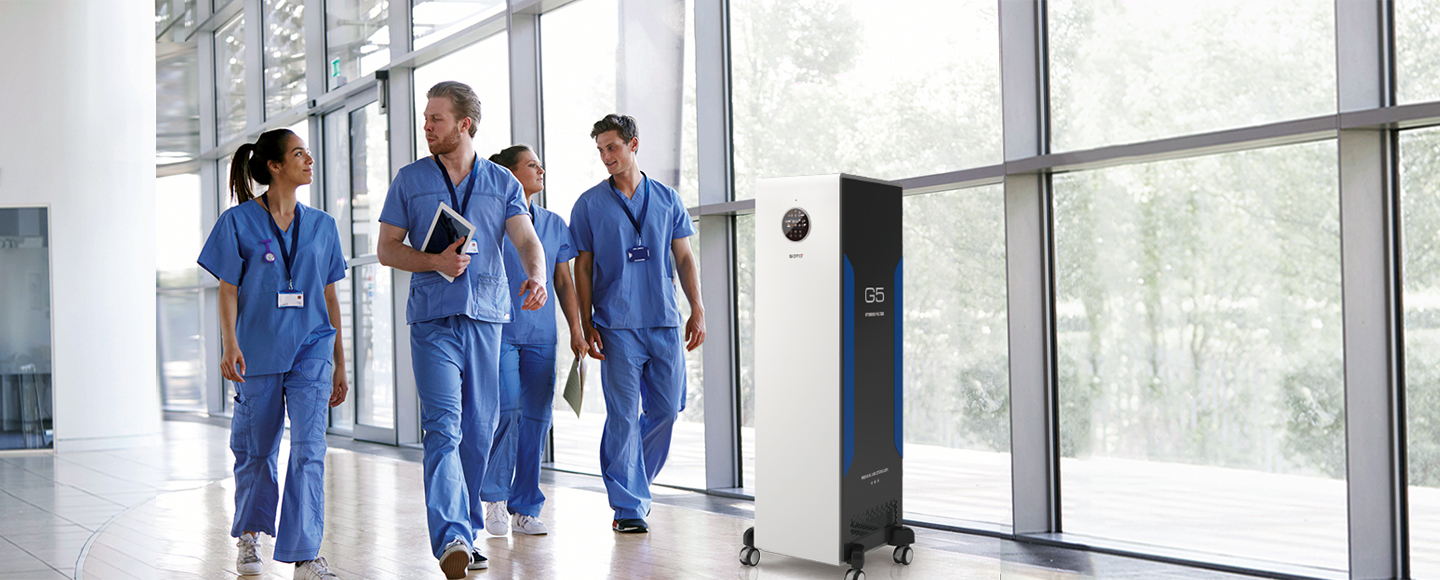 Plasma electrostatic adsorption device destroys pathogens

Measurements and calculations of plasma temperature and density in the discharge area proved that the plasma electrostatic adsorption device can effectively destroy all pathogens in the air. The charge leakage index of each monitoring point was less than 0.5, within the measurement error range, proving no plasma charge leakage was detected.

Smart control panel

The smart control panel displays an array of functions and is easy to operate. Convenient features such as automatic timer is available to automatically turn on and off the unit at preset times.

Hand gesture operation prevents cross-contamination

G5 features an innovative touch- free hand gesture operation, helping prevent cross-contamination. Just wave hand over the sensor area to turn the unit on and off or to adjust the fan speed. Hover and hold hand over the sensor for 2 seconds to lock the unit at the desired speed.

Integrated air purification and sterilizing system

G5 combines several advanced air treatment technologies, with its an innovative integration of electrostatic adsorption, mechanical filtration, and sterilizing treatment. G5 provides comprehensive protection against airborne pathogens and pollutants.




UV-Photo catalyst system destroys harmful chemical pollutants

UV light kills microorganisms by damaging their DNA and making them unable to replicate. Additionally, when the germicidal UV light hits the photocatalytic filter, it creates numerous e- and h+, generating strong oxidizing free radicals, which actively destroy harmful substances in the air.
SOTO premium air purifier, ideal choice of medical professionals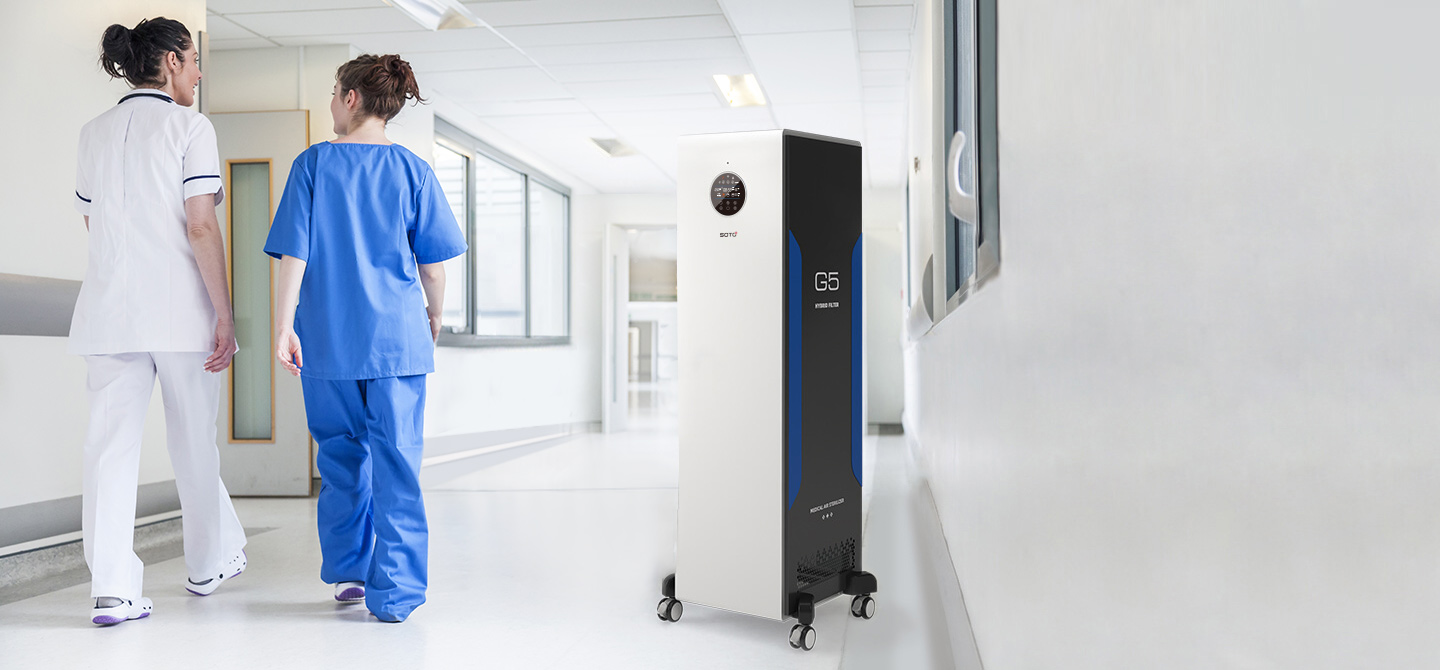 In full compliance with "General Hygienic Requirements for Air Disinfecting Machine"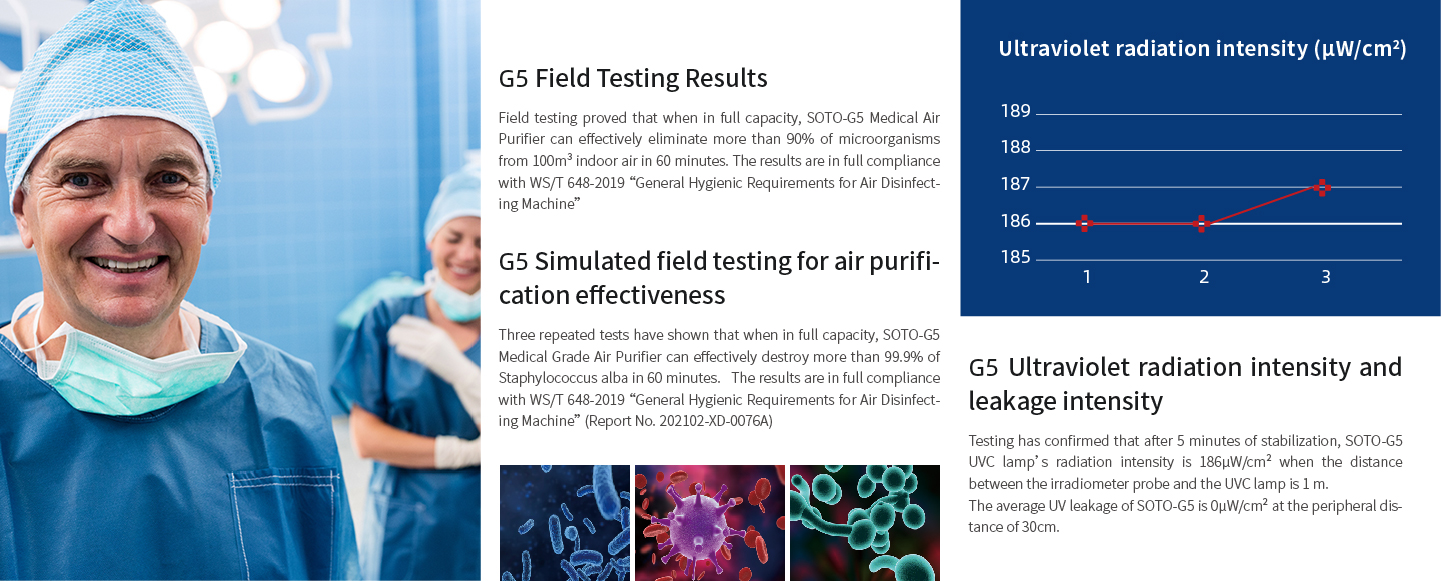 Trusted expertise, trusted brand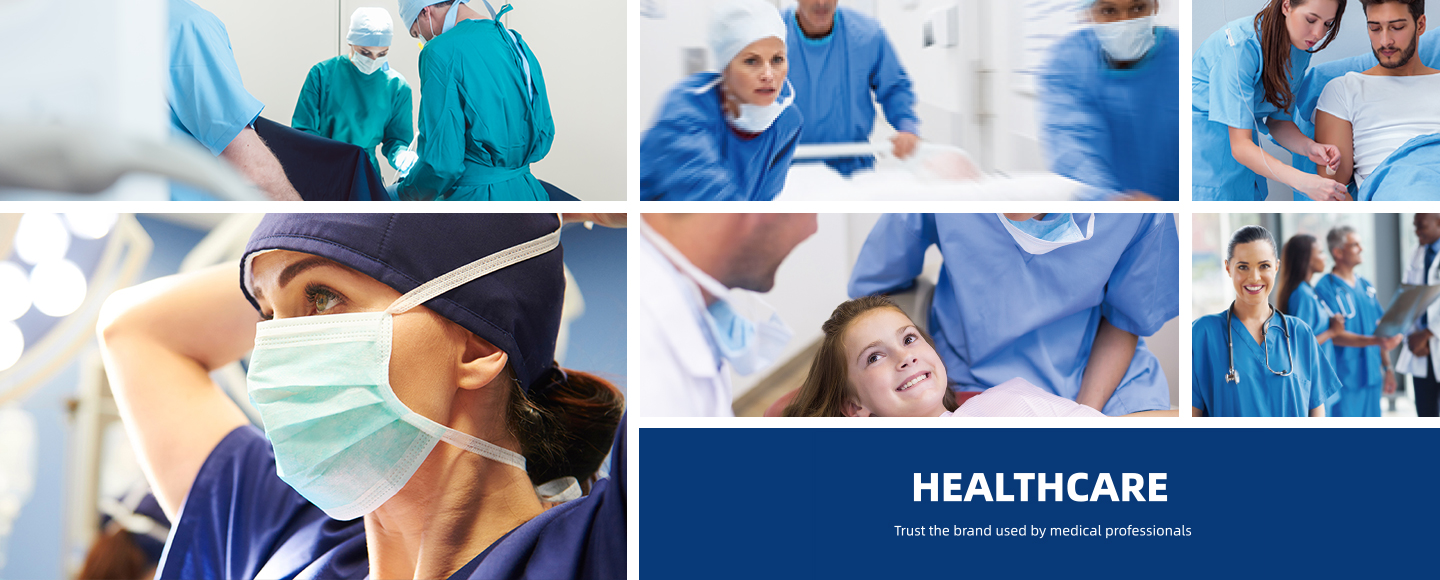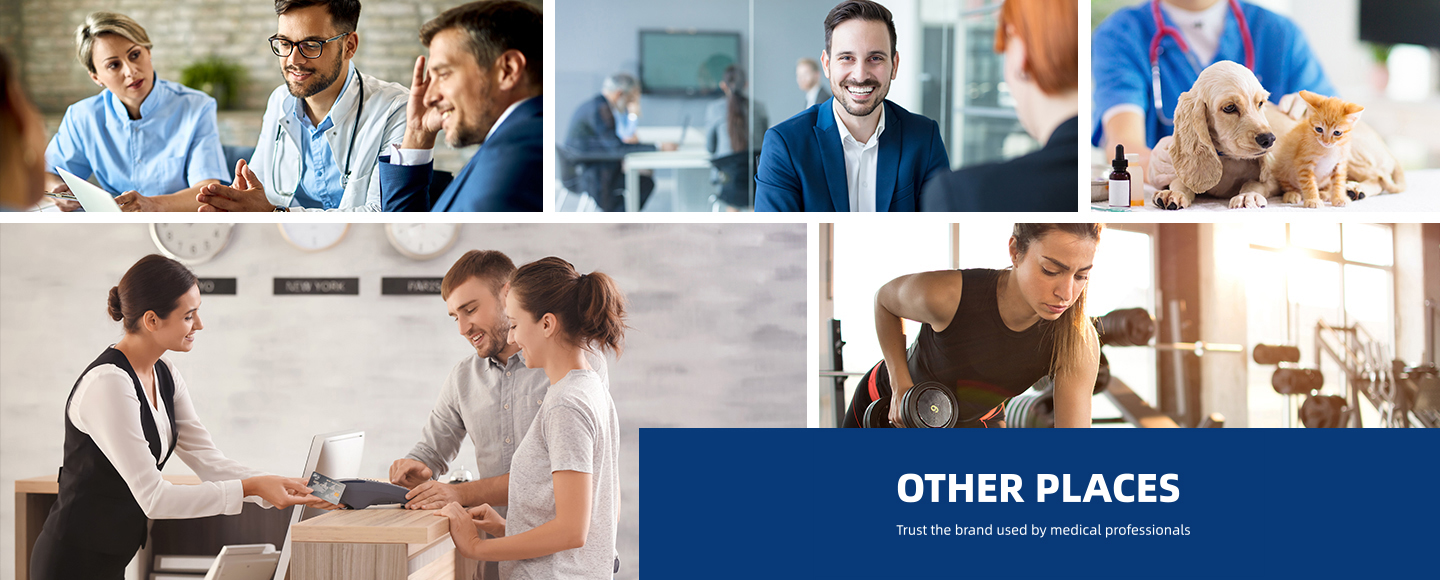 SOTO premium air purifier, trusted by medical professionals